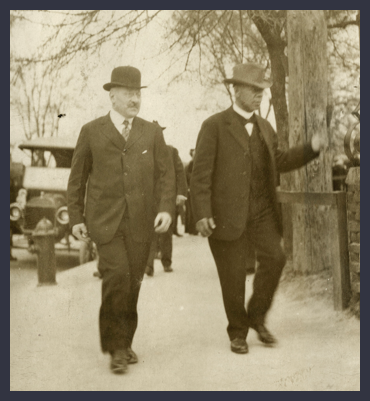 About the Film
The Ciesla Foundation is dedicated to producing documentaries with an uplifting social and historical message about unsung Jewish heroes. Our newest film project is Rosenwald, a documentary on the incredible story of how businessman and philanthropist Julius Rosenwald joined with African-American communities in the South to build schools for them during the early part of the 20th century. This historical partnership as well as the modern-day attempts to maintain or reconfigure the schools is a great dramatic story, yet too little-known.
Rosenwald Film Bonus: Teaching Guide
From the Blog
Though Rosenwald's story is more than 100 years old, his lasting legacy is felt today. It amazes us to see the impact his philanthropy has had on generations of Americans.
"What a beautiful artist Charles White was. Hand of an angel, eye of a sage. Although White, who died in 1979, is often mentioned today as a teacher and mentor of luminaries like David Hammons and Kerry James Marshall, his is no case of reflected glory. In "Charles...
On March 16, 2017 Aviva Kempner's Rosenwald was featured in the Communty Cinema social justice film series, hosted by Orangeburg-Calhoun Technical College and the Center for Creative Partnerships. Julius Rosenwald, a true pioneer in social justice, truly believed in...
"The painter Kerry James Marshall was born in Alabama, but he is defined by Chicago: the city he moved to in 1987, and whose private salons and public housing projects have inspired an art of rare ambition. His excellent retrospective "Mastry," which opened at the...
On Sunday, February 4th 2018 the American Jewish Committee and Thursday Network Greater Washington Urban League organized a dynamite Black Jewish Relations panel at Social Tables in Washington D.C. The panel featured filmmaker Aviva Kempner, professor and director at...
Director Aviva Kempner and poet Ethelbert Miller had a wonderful screening of Rosenwald at Tuskegee University on February 23 and 24, where Julius Rosenwald served on the board and was inspired by Booker T. Washington to build the schools. Tuskegee President Brian L....