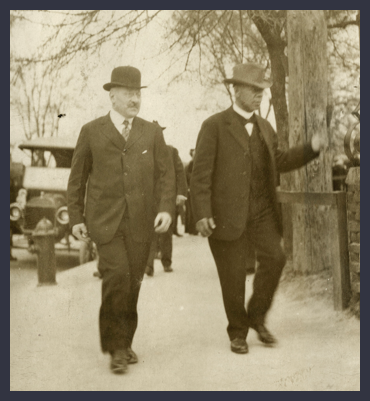 About the Film
The Ciesla Foundation is dedicated to producing documentaries with an uplifting social and historical message about unsung Jewish heroes. Our newest film project is Rosenwald, a documentary on the incredible story of how businessman and philanthropist Julius Rosenwald joined with African-American communities in the South to build schools for them during the early part of the 20th century. This historical partnership as well as the modern-day attempts to maintain or reconfigure the schools is a great dramatic story, yet too little-known.
Rosenwald Film Bonus: Teaching Guide
From the Blog
Though Rosenwald's story is more than 100 years old, his lasting legacy is felt today. It amazes us to see the impact his philanthropy has had on generations of Americans.
Colin Kaepernick isn't bending to the NFL, and he's beating the league at its own game "It isn't the beat or the hook that makes "This Is America" by Childish Gambino so compelling, so memorable. It's the ingenious allusion in lyrics and, most...
Join us as we commemorate the birthday of philanthropist and businessman Julius Rosenwald, who would have been 157 years old today. We share his story in our film, Rosenwald, which was released in 2015. Rosenwald to be shown...
We are thrilled to announce that Rosenwald is included in Know Your Chicago 2019, a series designed to promote civic awareness and participation. This year, the series features events honoring the life and legacy of Julius Rosenwald. A screening...
A two-year study conducted by Preservation Virginia found that out of the 126 schools that were built with money from the Rosenwald Fund, eight of them are still standing—in Pittsylvania County. You can read more information about the study and the personal...
At the Jewish Federation of Chicago's Annual Meeting on Tuesday, September 17th, President Lonnie Nasatir will present Bill Silverstein with the 56th Annual Julius Rosenwald Memorial Award. This award is the Federation's highest honor and will be awarded to...